Webex Audio? Sounds good.
All audio solutions are not created equal.
What sets Webex Audio apart?
By eliminating common challenges like echo, background noise, and distorted sound, Webex Audio minimizes the fatigue and mental strain that can occur after a long stretch of video conferences. Providing a best-in-class experience with just one goal in mind: to make your remote meetings sound as clear and natural as an in-person conversation.
Webex Audio goes the distance: it sounds just as good at the end of an all-day meeting as it does when you kick off the call.
Why does quality audio matter more than ever?
Because great sound is way more than just a feature: it's one of the foundations of a strong hybrid workforce. Clear audio facilitates a culture of participation, inclusion, and productivity. Webex Audio ensures that meeting attendees feel inclined to speak up and contribute their ideas, wherever they are.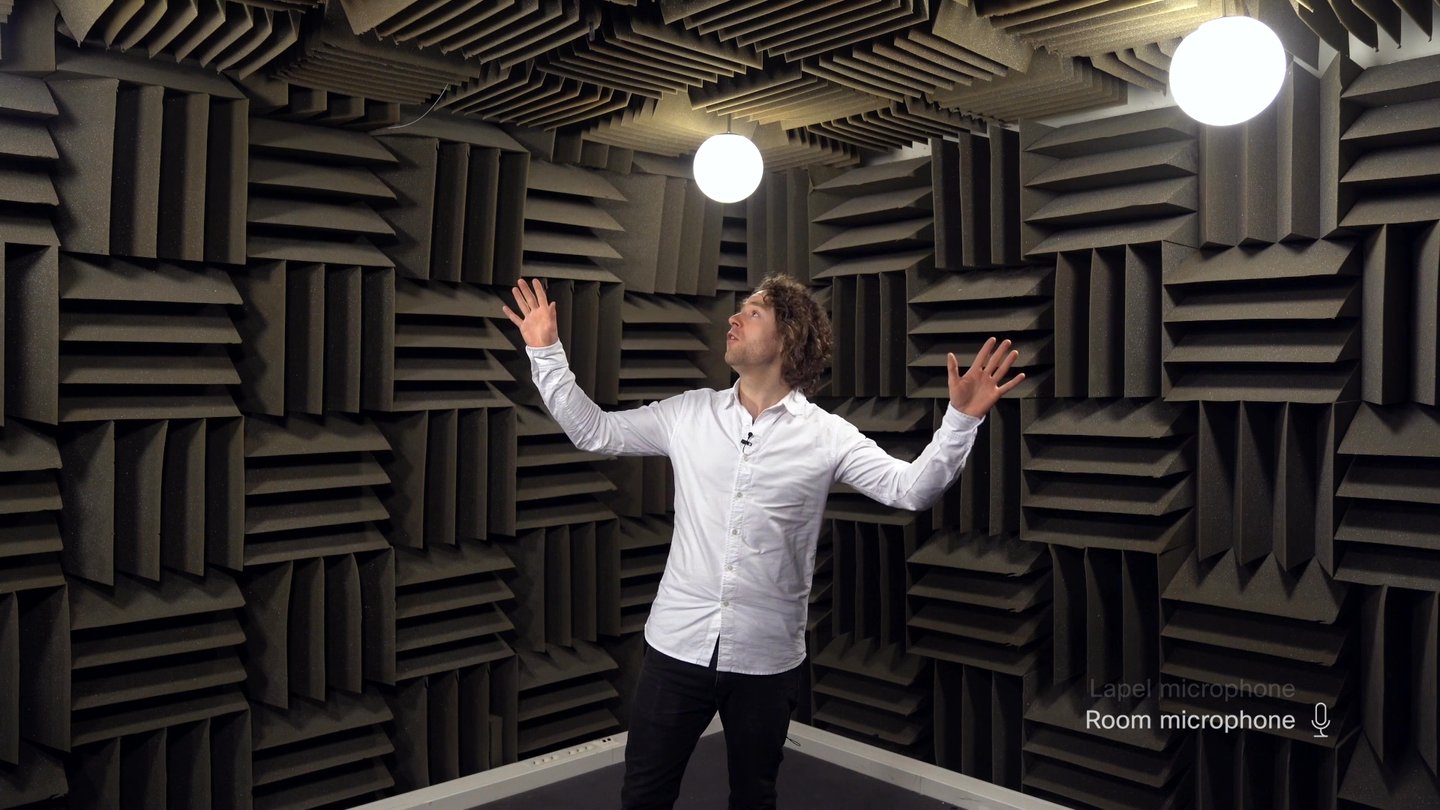 Focus on Sound
Check out this Webex video blog to learn the basics of room acoustics and sound in video conferencing and find out how you can improve your working environment.
Discover all Webex features to level up your audio experience
Webex Automatic Gain Control (AGC)
In face-to-face and video meetings alike, some voices are naturally louder, whilst others are softer. What they have in common is that every voice counts. Webex AGC picks up sound beautifully, whether you're leaning back in a conference room chair or sitting in front of the desk in your home office. There is immense value in multiple perspectives, and Webex AGC provides equal levels for all voices, so everyone gets their say. 
Webex Noise Removal
Whirring espresso machines. Barking dogs. And of course, noisy neighbours. Today, not all business happens in a conference room. More and more work is done outside a traditional office setting, and modern workers need technology that helps them stay focused. Webex Noise Removal intelligently detects and minimizes distracting sounds, so you and your team can concentrate on collaboration. Moreover, de-reverberation reduces the sound reflections in the room to deliver the best sound possible. This results in crisper and clearer audio for folks at the far end. 
Webex Full Duplex
Spark lively discussion with Webex Full-Duplex, a two-way communication technology that enables multiple meeting participants to speak at once, rather than relying on static interaction. Full-Duplex is needed anywhere an animated real-time discussion is best, and our Acoustic Echo Cancellation (AEC) prevents you hearing an echo of your own voice. Webex Full-Duplex technology encourages transparent, natural conversations and enables seamless multi-participant communication that will keep the discussion moving. 
Webex Spatial Audio
Hear them where you see them. Webex Spatial Audio provides aural cues that guide your attention to the person speaking: you hear the person's voice coming from the loudspeaker nearest their image on the screen. Understand the flow of the conversation in dynamic meetings—and create a more natural experience—with Webex Spatial Audio. 
Webex Music Mode
Any meeting with a musical component requires a well-tuned technology like Webex Music Mode. From remote music lessons to a casual concert for colleagues, Webex Music Mode ensures that sounds ring out clear and true. Musicians and their instruments go seamlessly from the garage to center stage with Webex Music Mode. 
Webex Beamforming Microphones
Webex Beamforming Microphone technology ensures that you catch all the details of your next meeting. This feature enables focused sound pickup where it counts, like the voices of your meeting's participants, while softening noises that interfere with your message. 
Webex Full-Band Audio
Make meeting communication effortless with a more natural, full-spectrum sound. The loudspeaker and microphone systems in our devices deliver the full breadth and depth of the sonic experience. With Webex Full-Band Audio, remote sound quality is on par with a face-to-face conversation. Full-Band Audio brings out the best in other signature Webex features, like Music Mode and Spatial Audio. From rich, distortion-free lows to crisp, clear highs, Webex Full-Band Audio captures and reproduces every detail of your meeting. 
Ready to discuss your hybrid work device needs?
Let us know how we can help you become better equipped to embrace the future of hybrid work.